Meet our leadership
Matthew Palmer - Lead Pastor
Matthew was born in Lenoir, NC but moved to N. Myrtle Beach, SC at a young age. He and his wife, Penny, grew up in the same area. They both began a relationship with the Lord at a young age and attended the same youth group in high school. They had the privilege of being raised in a Christian home. After high school Matthew went to Erskine College in Due West, SC where he earned a Social Studies degree. He later earned his Masters in Christian Leadership at Gordon Conwell Theological Seminary.
His senior year at Erskine he began dating Penny. (Although they started dating in college, they have known each other since kindergarten!) They were engaged in Africa on a mission trip in 1998 and were married later in May of 1999. Before coming to Grace, Matthew served as a Young Life Church Partner. They moved to the Bluffton/Hilton Head area in 2001 where Matthew served as the Youth Pastor at Grace Community Church. In February 2012, he was called and now serves as the Lead Pastor at Grace Church. Matthew and Penny enjoy the lowcountry with their two sons; Rivers and Wells.
'Having so fond an affection for you, we were well-pleased to impart to you not only the gospel of God but also our own lives, because you had become very dear to us.' -1 Thessalonians 2:8 (NASB)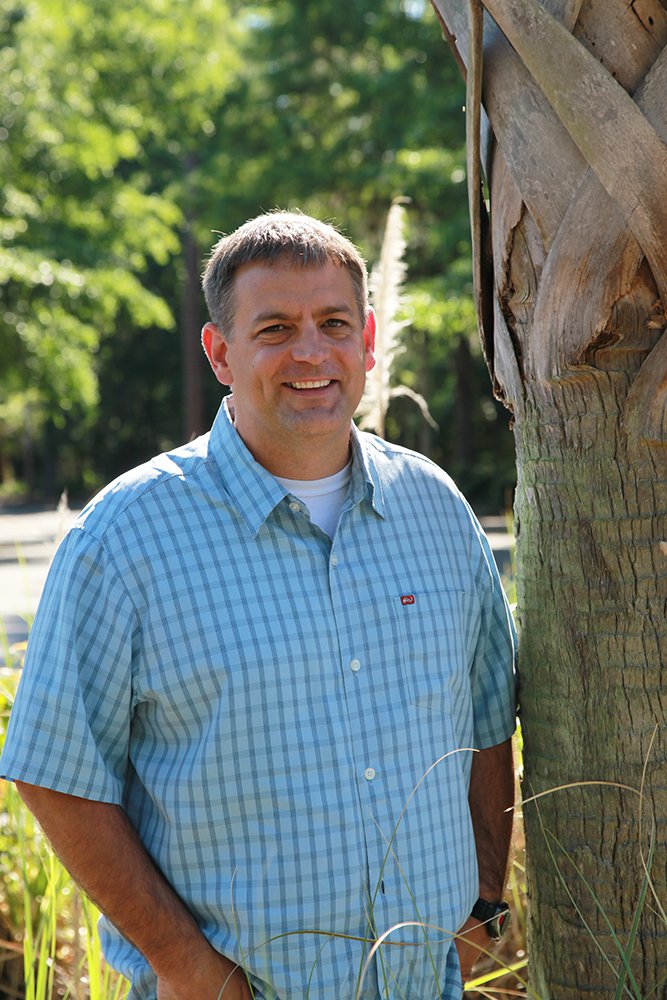 Steve Salvas - Associate Pastor
Steve was born and raised in Maryland, spending his entire life there until his move to Grace Community Church. By God's grace, he was saved at the age of 9. He grew in his faith while actively participating in his church youth ministry and while attending a Christian school. He is forever thankful to the Lord for his dad, pastor, and youth pastor, along with many teachers, coaches, and others, who poured into his life. He is a proud graduate of Washington Bible College, where he majored in Biblical Studies and played basketball.
In 1985 Steve met his future wife (Blair) as they traveled on a summer ministry team, singing and playing sports at churches and Christian camps from New Jersey to Kentucky. They married the following year after Steve's graduation from WBC. He had the privilege of teaching and coaching at a Christian school for four years, after which he served for another four years in the Admissions Office at his college alma mater. During that time, he also served in a part-time capacity as the youth director at his local church.
Two children later, Steve joined the Charles County Sheriff's Office, where he served in the ministry of law enforcement for 25 years. Steve retired at the rank of Captain in December 2019. He was heavily involved in the preaching and teaching ministry at his local church, where he was an elder.
Steve's passions are marriage and family ministry, life group ministry, and discipleship. He and Blair are happily married and very excited to be serving the Lord with the team at Grace.
"Thus saith the Lord, 'Let not the wise man glory in his wisdom, neither let the mighty man glory in his might, let not the rich man glory in his riches: But let him that glorieth glory in this, that he understandeth and knoweth me, that I am the Lord which exercise lovingkindness, judgment, and righteousness, in the earth: for in these things I delight,' saith the Lord." (Jeremiah 9:23-24 KJV)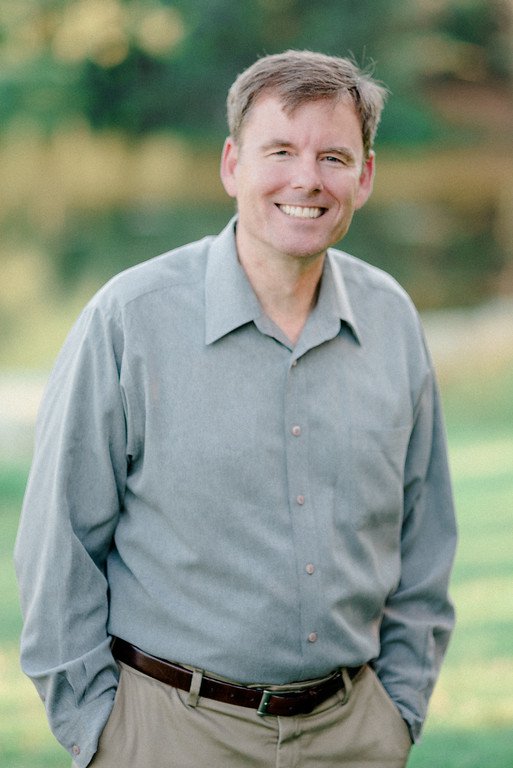 Seth Shirley - Worship Pastor
Seth grew up in Honea Path, SC, and moved to the Hilton Head area in October 2017. He and his wife, Melody, have four children, Asher, Emelia, Nathan, and Mary Rhys. Seth graduated from Clemson University, received his Masters of Education from Southern Wesleyan University in Central, SC, and has taken a few semesters of seminary classes. He served as the Worship Pastor and Director of Ministry Teams in Statesboro, GA prior to coming to Grace.
He has a passion to shepherd God's people in the areas of worship leading and discipleship. He desires to daily grow and help others grow in maturity in Christ through His Word as we see our daily need for the Spirit of Christ and His grace. His continual prayer is to see our faith expressing itself in sacrificial love toward one another, as well as to those who don't yet know Jesus.
"I am the vine; you are the branches. Whoever abides in me and I in him, he it is that bears much fruit, for apart from me you can do nothing." John 15:5 ESV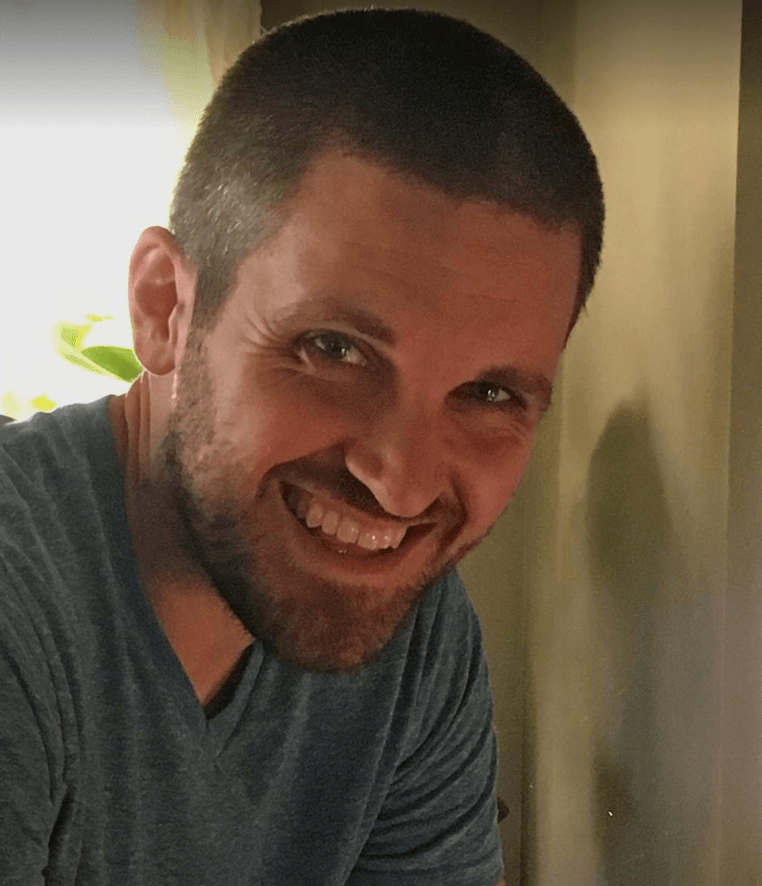 Andrew Cannell - Director of Student Ministries
Andrew was born and raised in Bluffton SC. He graduated from Bluffton High School and is overly fond of his Mr. Bobcat Award. He is also a self-described Batman expert and earned the rank of Eagle Scout at Troop 241.
Youth Ministers significantly influenced Andrew's life during his teen years, leading him to go to Erskine College to get a degree in Christian Education. During this time, he served on the youth team at his college's church and worked as a summer youth intern. Andrew landed a youth ministry job right after college. Andrew served there for 6 years before coming to Grace.
Andrew got called to Grace in 2022 and is excited to build relationships with teenagers and teach them about the steadfast love of the Lord and the hope of the Resurrection.
"For I know that my Redeemer lives, and at the last he will stand upon the earth. And after my skin has been thus destroyed, yet in my flesh, I shall see God, whom I shall see for myself, and my eyes shall behold, and not another. My heart faints within me!" Job 19:25-27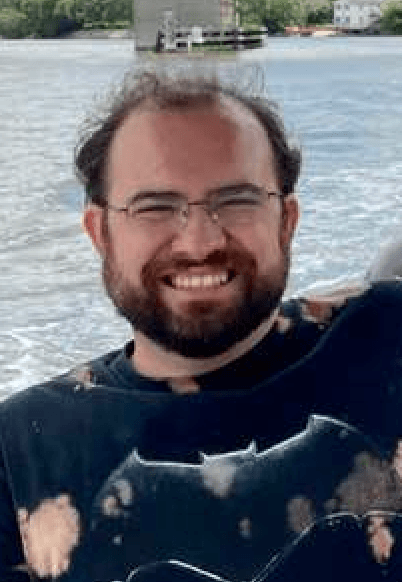 Charlynn Bonham - Director of Kids Ministry
Charlynn was born in Illinois, where she lived during her childhood years. She relocated to Florida while growing up, and later attended Oral Roberts University in Tulsa, Oklahoma.
Charlynn has been married to her husband, John, for nearly 25 years. Together they have 3 children, a daughter, Bethany, a son, Gideon, and a third child waiting for them in heaven.
Charlynn has been working in ministry with children and youth since 1993 in many capacities.
The Lord led Charlynn and her family to Grace in 2011. She joined the staff at Grace as Children's Director in 2017.
She has a heart and passion for ALL children to come to know the Lord as their personal Savior. She wants children to see church as being fun and exciting! She also has a heart to work with parents in seeing children engaged in learning God's word.
" Train up a child in the way he should go; even when he is old he will not depart from it." - Proverbs 22:6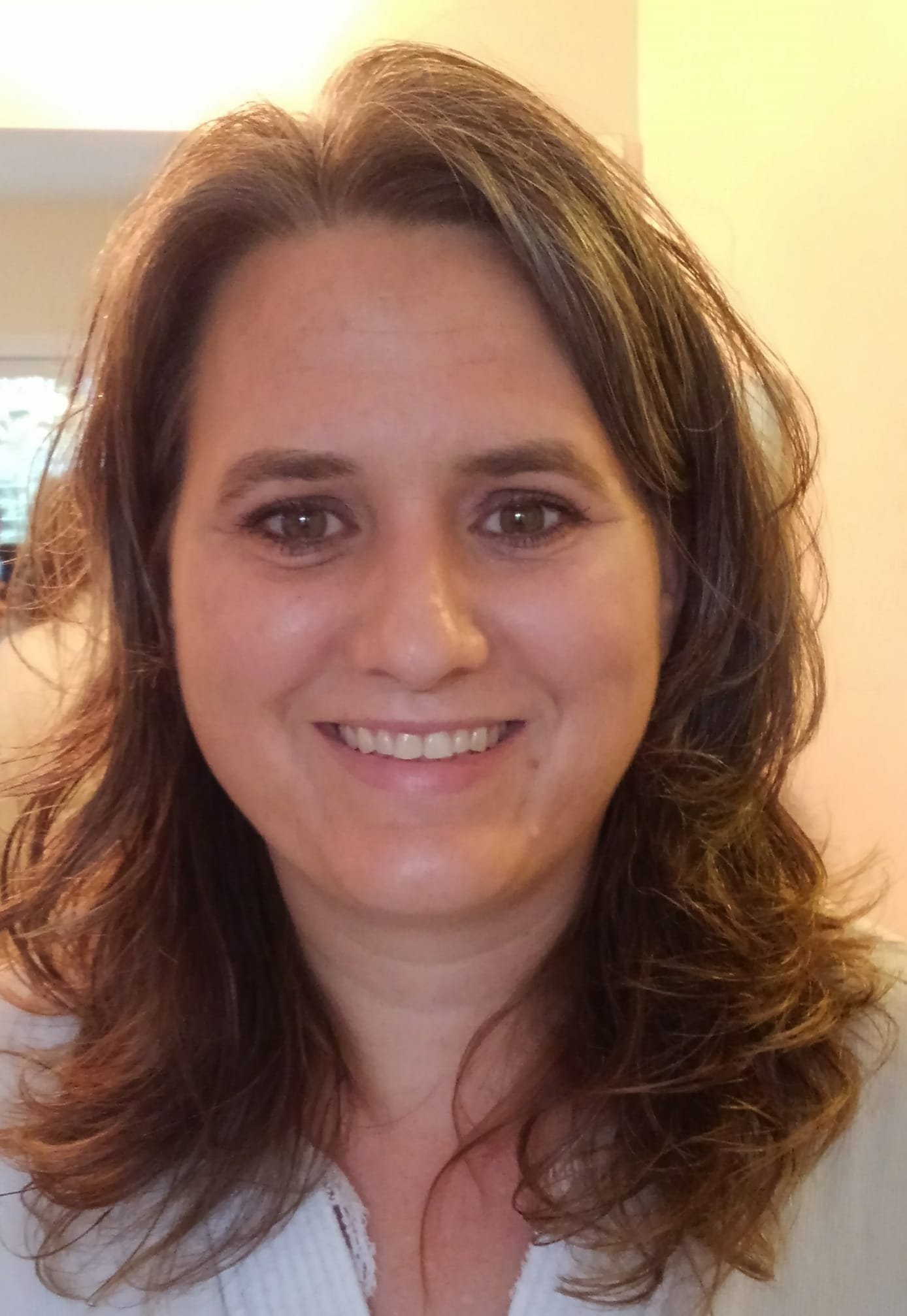 Kelsie Dion - Administrative Assistant
Hilton Head Island is her hometown.
She has been here since birth and has a deep love for the beauty and peace of the South Carolina coast and Low country. She is so thankful for parents that exemplified Christian lives, that she met her husband at Grace Community Church as well as many dear treasured friends, and for the true honor and opportunity to serve in the name of Jesus and for his glory.
'And now, dear lady, this is not a new command but is the same command we have had from the beginning. I ask you that we all love each other. And love means living the way God commanded us to live. As you have heard from the beginning, his command is this: Live a life of love'. 2 John 1:5-6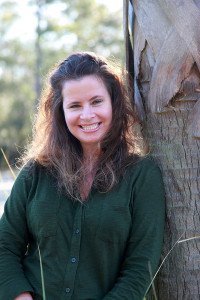 Mary Jane Hoey - Administrative Assistant
My husband, Jack and I moved permanently to Hilton Head from Pittsburgh, PA where we had raised our 6 children. Very soon after we moved, we began attending Grace Community Church. Jack went to heaven in 2012 and I began to get more involved at Grace. In 2016, I volunteered to work full time in the front office, answering the phone and greeting visitors and am so very blessed the Lord gave me this wonderful opportunity! I feel one of my main jobs at Grace is to assist the Staff in any way I can.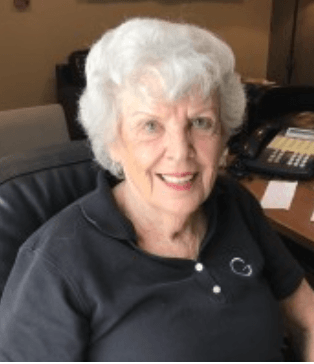 Susy Rardon - Missions Coordinator
Susy is originally from Pittsburgh, Pennsylvania, and has lived in the Hilton Head area since 2003.
She graduated from Washington Bible College with a Bachelor of Arts in Religious Education and Bible. She and her husband, Rod, have three adult children; Zac, Alli and Greg.
Call unto me, and I will answer thee, and show thee great and mighty things, which thou knowest not. Jeremiah 33:3 (KJV)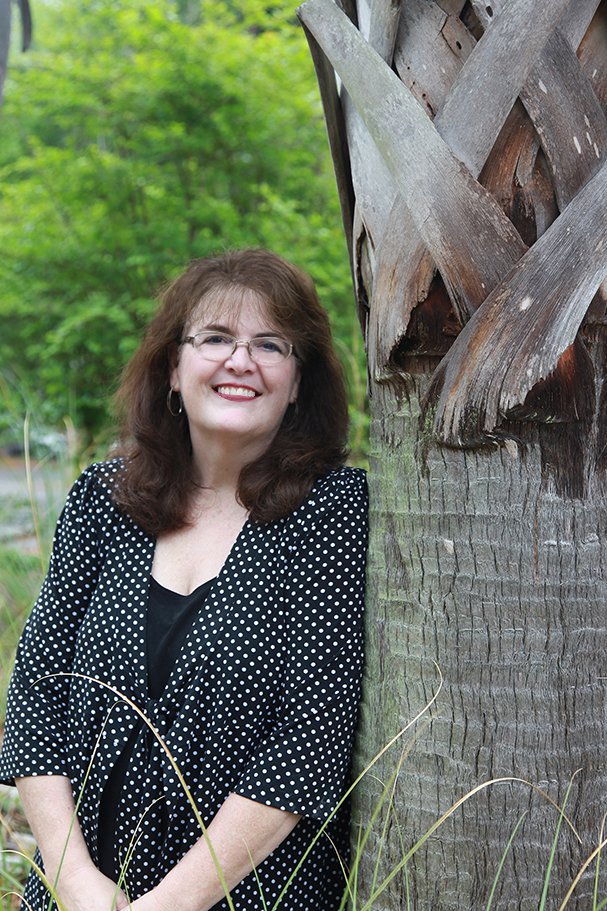 Stacey Brewer - Director of Communications; A/V Director
Stacey is originally from Asheville, NC, and attended Blue Ridge College. She moved to the Hilton Head area in 1998.
She has two daughters, Sierra and Shayla, and grandsons, Zay and Kayden. She is forever grateful for the opportunities in serving the Lord at Grace, and is so thankful for her church family.
"For I know the plans I have for you," declares the LORD, "plans to prosper you and not to harm you, plans to give you hope and a future". Jeremiah 29:11 NIV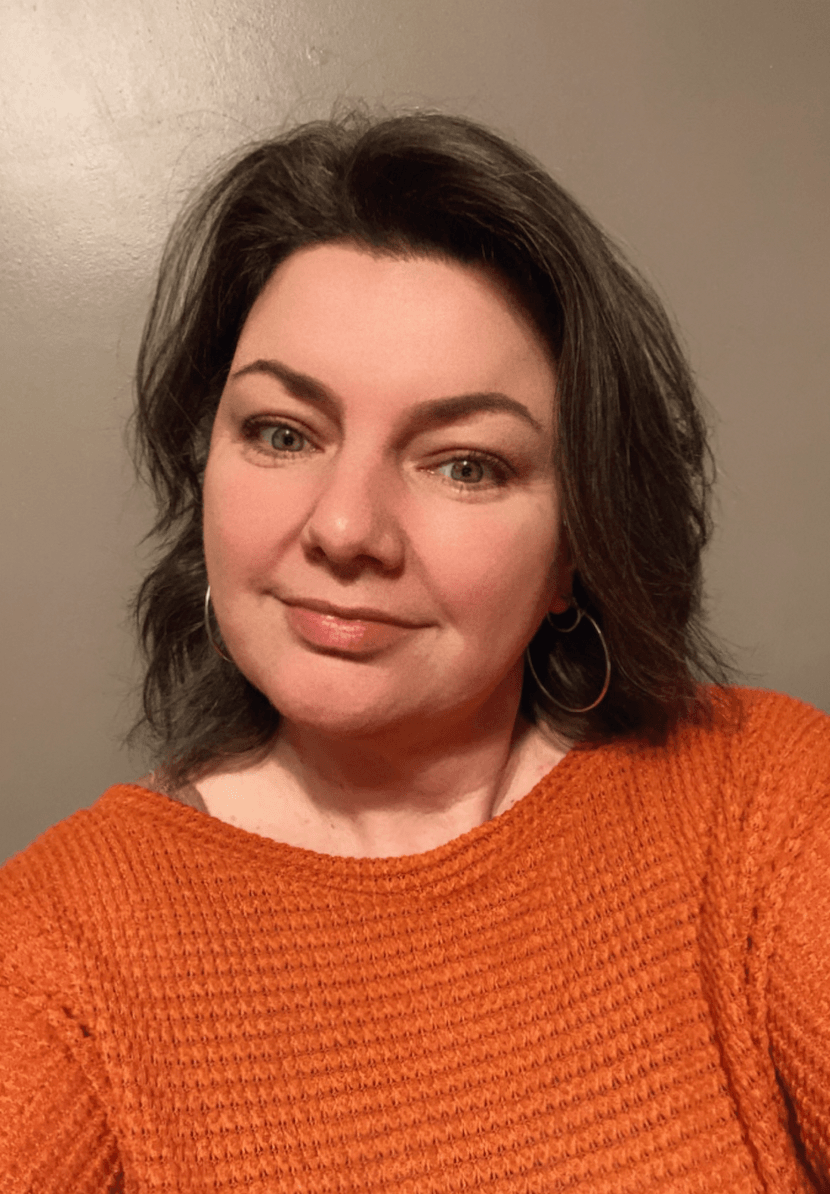 Kimberly Pyle - Children's Ministry Assistant
Kimberly was born and raised in Pittsburgh, PA. She attended California University of Pennsylvania and earned her Bachelor of Arts degree in Communications. She also met her husband Lance while attending college. In 2005 she and her family relocated to Charleston, SC, and lived there for 9 years before moving to Hilton Head Island.
Kimberly works for Beaufort County Schools District as a Kindergarten Assistant Teacher and also works for the Neighbor Outreach Connection as a tutor. She has one daughter, Emma. She loves working with school-age children and is excited about working with the children at Grace and being a part of their spiritual growth as they learn about Jesus.
Matthew 19:14
Jesus said "Let the little children come to me, and do not hinder them, for the kingdom of heaven belongs to such as these."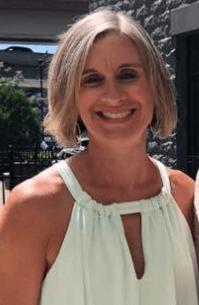 Elders:
David Burke
Glen McCaskey
Dave Spahr
Matthew Palmer
JP Patterson
Dave Houck
Deacons:
Lance Pyle
Duane Reindl
John Patterson, Sr.
Jeff Markle
Joe Arroyo